You could be eligible to purchase a bike via Cycle Scheme at your workplace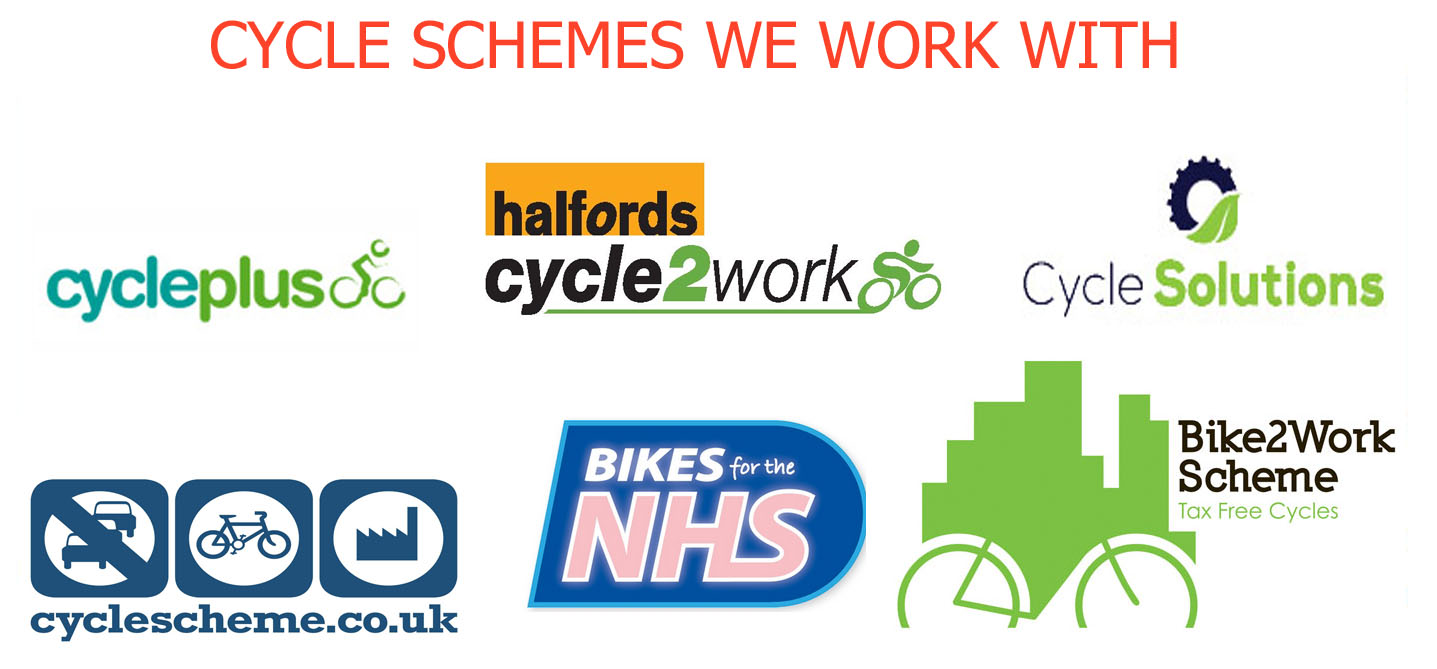 FOR THE EMPLOYEES
With cycle schemes, you can get a bike tax-free, which for most people means they save about 42% of the cost. You can get just about any bike you like from a Bridgend Cycle Centre, and it's good for your health and the environment too.

It's really easy! Find out which cycle scheme provider your employer is registered with. Visit us at the shop, choose your bike and then we complete a quotation form with your chosen cycle and accessories. Your employer will process the request. Once this has been completed, your new bike will be ready to ride away.

Cycling to work helps you stay fit and healthy, burns a lot of calories, and reduces your carbon footprint too.


BENEFITS TO EMPLOYERS
Within the Government's Green Transport Plan, there's a tax exemption which allows employers to provide cycles and safety equipment to employees as a tax-free benefit. Technically speaking, employees actually hire the bicycles from you, buying them at the end of the salary sacrifice period for a Fair Market Value payment. Cycle schemes will collect this Fair Market Value payment for you, and we can also offer highly competitive finance packages from well known providers.

The employer buys the bikes and safety accessories at full retail price, including VAT which is reclaimed in the normal way, if applicable. The balance is recovered from a reduction in the employee's gross salary, and employers also benefit from National Insurance contribution savings. The net result? You save money on every bike you process through the scheme!

For more information contact Stuart Thom on 01656 766006 or visit us at the shop.